I supposed that you heard about The Lean Startup, learned, or applied even some pieces of this method in your startup or in some product development that you tried to validate. If you are an entrepreneur, you probably know this methodology proposed in 2008 by Eric Ries, using his personal experiences adapting lean management and customer development principles to high-tech startup companies.
The Lean Startup method teaches us how to drive a startup-how to steer, when to turn, and when to persevere and grow any business with maximum acceleration.
Too many startups and entrepreneurs begin with an idea for a product that they think people want. They then spend a bunch of time perfecting that product without ever showing the product to the prospective customer. I also did it twice at the beginning of my career as a software developer, and I failed because I didn't speak to prospective customers to determined whether or not the product was interesting. It is so obvious, but I didn't realize at that time.
Currently, I have been speaking with many companies, executives, and entrepreneurs, and they ask me if traditional companies, which already have an established product, can use entrepreneurial management to transform culture and drive long-term growth. The answer is: yes, you can. Eric Ries, after laid out the practices of successful startups, reveals in The Startup Way how businesses can use entrepreneurial principles.
In one of my speeches a few days ago for a group of entrepreneurs and executives at THE VAULT, in San Francisco, I spoke about the challenges of implementing the Lean Startup mindset in established companies. I explained that before we think about these challenges, we should understand the differences between the startup model and the traditional model, usually running in the companies.
Let's try to review and explain here! To understand the differences between the startup model and the traditional model, we should analyze three main points: the nature of work, the nature of workers, and the nature of the enterprise.
But where do companies should start? In The Startup Way, Eric Ries explains that we should begin this transformation in the foundation of the company.
What's the difference in each part of the foundation?
So, now let's transform your company?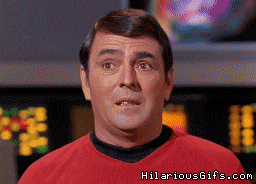 The Startup Way suggests three phases of transforming a company:
A powerful way to generate organizational transformation is to consciously build a critical mass of support for your new directions. We usually focus a lot of energy on overcoming the influence of "resistors," a critical mass strategy is a way to create employee engagement and move resistances without much attention. For example, you can start doing some prototypes or pilots with some teams, try to create a common vocabulary, setting metrics, and share success stories.
Promote innovation and acceleration programs in your organization, create playbooks, set up metrics, and share the results.
All departments inside the company should be involved in this process: HR, Finance, Supply Chain as well. You should promote training and provide tools for any employee, build an innovation accounting, and reinforce the new culture.
To have success in this transformation journey, you need to create a test/learn culture in your organization. Which means, that experiment design is essential; evaluating the learning is more important. Work to build an organization that learns together.
Based on my own experience, the real transformation just happens when the entire organization understands that the most important person in the company is the customer. When is all company trying to think first: What is the customer's problem? Does the product solve the customer's problem?
And how about you? Are you trying to transform your company or already participated in this journey in any organization? Share here your tips and lessons learned.
You can download the entire presentation here. I hope you enjoy it and feel free to ask me anything about you wondered.